Join the 10 Day Challenge
How to teach math to at-risk and underprepared students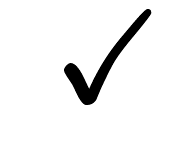 Do you feel like you are failing your at-risk students - Even before the day begins?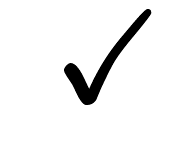 Are you constantly frustrated that it seems like you are always working, but you have very little to show for all your efforts?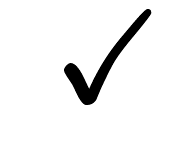 Are you worn out when you see low test scores or students that are not engaged?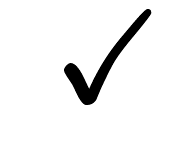 Do you wish you could reach at-risk students, help under-prepared students get through the content, invest more time into your family, or even just to slow down and breathe?
You don't have to keep teaching feeling constantly behind, overworked, and overwhelmed!
Why did I create this challenge?
For years I taught at-risk students. In fact, I was often the teacher with a roster full (100%) of at-risk students. I loved it. While it was often extremely challenging, the rewards are immense.
While I didn't do it perfectly. No one can. I did have a lot of success with challenging students. Those students that had learning difficulties, tough home lives, had switched schools too often, spoke another language, came to the United States after horrifying ordeals in their home countries or any combination of these challenges.
And while these situations are extremely difficult, there are strategies that will help keep kids motivated and engaged in your classroom. You will find that when we combine your strengths with the right strategies, your teaching will come alive and you will be more relaxed and more effective in your classroom.
If you've ever wished that you could figure out how to get your standards covered, reach you tough students and enjoy teaching again, the 10 Day Challenge is for you.
This course is not a one size fits all strategy. We have all sat through those PDs before and thought, "yea, come to my room..." This is a program where we will set up a system that fits your strengths and serves your students.
I am LOVING the challenge! I just listened to the video about "Why Won't They Try?" and I'm full of enthusiasm and excited to implement some new strategies. Thank you again for this wonderful course!
I would definitely recommend it. It's a great reminder of some best practices that can get lost in the day to day grind in the classroom.
My students have been more engaged and I have been a better teacher.
What You'll Learn In This Course
How to incorporate safety into your classroom while maintaining a high level of accountability
What to do when prerequisites are missing and are holding your students back from success
When to use connecting activities to develop a deeper understanding and maintain the elusive retention.
Strategies for creating systems that will seamlessly incorporate these strategies into your daily schedule without adding time to your workday.
Transform your classroom—in just 30 minutes a day!
You might have just read through the above and felt like, "Yes! Yes! I totally want to create a classroom I love but I just don't have any extra time to go through a challenge."
Well, I have good news for you! I specifically set up this course so that each day's assignment could be completed in 30 minutes or less. That's it!
Each day you'll watch a short video I've recorded for you with practical tips and encouragement and you'll have simple but impactful challenges to complete each school day. We will encourage each other in a private facebook group where you will be safe to share your wins or ask for help.
In total, these things were designed to be completed in 30 minutes or less. This small investment—just 30 minutes of your day—can yield potentially amazing results for yourself and your students.
What You Get When You Purchase This Course
When you purchase this course, you'll get instant access to all of the following:
10 videos with easy to implement strategies and motivational encouragement from me
Daily projects to guide you on your 10-day journey and help you implement and apply what you learned from the video and challenges
10 challenges for every school day during the month.
A private Facebook group for accountability and encouragement.
Q & A Sessions to quickly move you towards success
Additional links and resources for each day, if you'd like to dig deeper into a subject.
The course videos and materials can be accessed via any desktop computer, laptop computer, smartphone, or mobile device. You can choose to print the challenges or download them to your computer or phone.
This course is ready now and you will also have lifetime access to all course downloads. You can begin it at any time and you can go at your own pace!
So, What Are You Waiting For? Sign Up for This Challenge Today!
Note: This is NOT a course about working harder!
Some of you may be wondering if this challenge is going to focus exclusively on working harder and more hours.  Let's be clear: this course is not a call to work more or give up your life.
In fact, I emphasize the importance of actually working smarter, not harder, and include a project designed to streamline your classroom to get you home earlier.
No teacher should give up his or her family to be good at their job.